Sku:

CH7878

Vendor: Amigo Foods Store
WATTS Mermeladas 250 grs.
Mermeladas

Chilean Marmalades
Watt's jams with pieces of real fruit have the perfect texture and flavor. Enjoy the sweet taste of ripe strawberries, peaches or blackberries. They're perfect on toast, scones or in a delicious dessert recipe. Imported from Chile. Order today!
View full details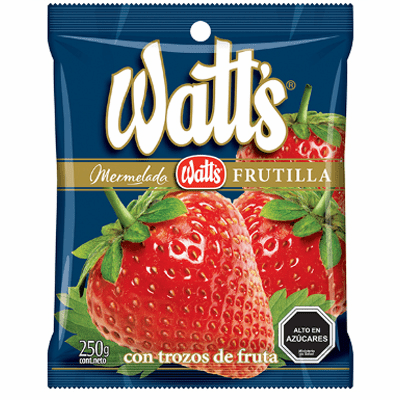 WATTS Mermeladas 250 grs.