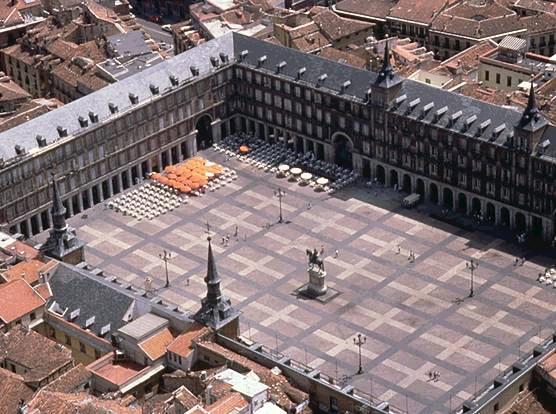 Customer Support
Amigofoods is not only committed to bringing the very best products, but also uncomparable customer service. We have created this section to provide answers to all of your questions. However, if there is a question we haven't answered below, we are just a phone call (1-800-627-2544) or emailcustomerservice@amigofoods.comaway.
Amigofoods can be traced back to Havana, Cuba circa 1912. It all began with my great grand uncle, Amador Garcia who had immigrated from Spain to Havana in order to start a food distribution business. After a few years of hard work he decided he needed some assistance. He invited my grandfather, Jesus Garcia Sr., to join him. Although only fourteen years old, Jesus accepted the offer and in a short time helped his uncle grow the business to one of the largest food merchants on the island.

In 1936, Amador decided it was time to retire and return to spain, but Jesus continued to expand the business, then known as J. Garcia & Company. He set up agencies in all of the major cities in Cuba and the company was thriving. J. Garcia & Co. had annual sales in excess of 15 million dollars. But that soon came to an end. The communist regime soon came in to power and all private ownership and free enterprise were abolished. The Garcia family was forced to move. The United States of America was (and still is) the land of opportunity, and in 1960 the Garcia family settled in New York. My father, Jesus Garcia Jr. was then 19 years old. He had worked for a short time at an import/export firm when he decided to continue the Garcia tradition. He opened a small food distribution business and like his father before him named it J. Garcia & Company. In 1975 he acquired the "Iberia" trademark, one of the oldest and well known brands within the Hispanic community. Through years of hard work and dedication he built the business by catering to the various and distinct Hispanic groups within the country. Iberia foods grew to annual sales of over 50 million dollars and soon caught the attention of corporate America. In 1994 CPC International, a multi-national food corporation, bought Iberia Foods. Today, a fourth generation of Garcias are proud to continue in the Latin food distribution business. From our headquarters in New York, Amigofoods is the modern day version of J. Garcia & Company. By using 21st century technology and good old fashion hard work we are happy to serve your Latin food needs in a prompt, courteous and efficient manner. We maintain our warehouses in Miami, from where your orders are prepared and shipped by our well trained and experienced staff. Our goal is to become your one and only source for all of your Latin food needs. We look forward to serving you. Sincerely, Jorge Garcia
If you have questions about an existing order, placing a new order, or just general product information, you can email us atcustomerservice@amigofoods.comor call us toll free at 1 (800) 627-2544. We are available 24 hours a day through our email and voicemail. We will answer all questions within 48 hours.
Monday through Friday: 9:00am-5:00pm
Amigofoods.com warehouses are located in Miami. Our address is;

Amigofoods.com
7785 NW 56th St
Miami, FL 33166
We offer well known food products from 21 different Hispanic nations. We are continuously adding new items to our store. Please feel free to send us an email for any products you would like to see us carry in the future.
You can always use the search button at the top of any page to look for a product you can not find. If the product does not appear in the search, we do not carry the item at this time. Please contact us for any special products you would like to see at Amigofoods.com in the future. We would love to hear from you.
Here at Amigofoods.com, we stand behind all of our products...

If you are not completely satisfied with the quality of our products or if there is a problem with your order, simply contact us within 10 days of your delivery and we will replace your purchase or refund your money. When you order from amigofoods.com your satisfaction is always unconditionally guaranteed...so you can order with complete confidence.
To begin shopping at Amigofoods.com, click on one of the category buttons on the left. You can view our products and order by clicking on the "order" button. Once you have finished shopping simply click the checkout button. You will have an opportunity to see your shipping charges prior to entering your credit card information. You can also order by fax at 1-800-627-2544 or place an order by calling our toll free number at 1(800) 627-2544.
We will not backorder any items. However, if we do not have an item in stock we will remove that item from your order and you will not be charged for it. When the item becomes available we will notify you via email.
We accept all major credit cards; Visa, Mastercard, American Express, and Discover. If, for any reason, amigofoods cannot process your credit card we will notify you by email within 24 hours.

You may also pay with a money order, however the order will not be shipped until payment has been received and collected. All you need to do is place an order as you would normally online. However, prior to completing the order simply print or write out all of the order information (name, shipping info, products with quantities, shipping option and shipping cost, and order totals) and send it in the mail to:

Amigofoods
7785 NW 56th St
Miami, FL 33166

If there is no order icon for a particular product, the item is temporarily out of stock.
Sales tax only applies to residents of the state of Florida for non-food items. Food items are not taxable under Florida law. Residents of all other states will not be charged any sales tax.
Amigofoods.com uses the shipping services of Federal Express & US Postal. We offer our customers four methods of shipping; Next Day Air, 2nd Day Air, 3 Day Select and Ground. Deliveries are made on normal business days (Monday-Friday).
All shipping costs are calculated by FEDEX & USPS based on the order shipping weight, shipment destination and the selected shipping method ( Ground, Next Day Air etc.).
We normally ship orders out the following business day (Mon-Fri) the order is placed.

FEDEX guarantees the following once the order has been shipped:

next day air - guarantees Next-Business-Day delivery to every address in all 50 states and Puerto Rico. 2nd Day Air - guarantees on-time delivery to every address throughout the US ( excluding intra-Alaska shipments ) and Puerto Rico. This service is an economical alternative for time-sensitive shipments that do not require overnight or morning service and provides substantial savings compared to the rates for overnight air service. 3 Day Select - the ideal mix of economy and guaranteed on-time deilvery, 3 Day Select guarantees delivery within three business days to and from every address in the contiguous states. This service is the smart choice for time-sensitive packages on a cost-sensitive budget. Ground - provides prompt, dependable, low-cost ground delivery for all your routine shipments. For customers within the 48 contiguous states, Ground reaches every address throughout the 48 contiguous states.

Note: While orders are normally shipped out next business day (Mon-Fri), we can not guarantee they will always do so. Perishable orders placed on Wednesday or Thursday may be held until the following Monday to avoid storage in FEDEX or USPS warehouses over the weekend.
Once we have shipped your order you will receive an email with a tracking number. Simply click on the tracking number link and you will be informed of your shipments whereabouts.
about returns & exchanges
At Amigofoods.com, your satisfaction in our products is always guaranteed. It is easy to return an item for an exchange or credit. If you are not completely satisfied with the quality of our products or if there is a problem with your order, simply contact us within 10 days of your delivery and we will replace your purchase or refund your money. Assist us by indicating the reason for your return on the back of your packing slip. Please repack your order, enclose the packing slip, insure the package (not required although recommended) and mail it to: Amigofoods.com
7785 NW 56th St
Doral, FL 33166
Attention: Returns Department
If the return is for an exchange, we'll need to charge you for your new order. Once we receive your return, we'll credit you for the cost of the original order minus shipping charges.
Absolutely. Amigofoods.com takes the issue of security seriously. Every time you send us your credit card number, billing and shipping information, we use the industry standard secure sockets layer (ssl) technology to prevent your information from being intercepted. We also encrypt your credit card information when we store your order.

None of our customers have ever reported any fraudulent use of their credit card information as a result of ordering from Amigofoods.com.
Absolutely not!We willneverwillfully give, sell, barter or disclose any customer information about you to any third party. We appreciate your business and respect your privacy.
We love customer feedback. In fact, we strongly encourage it. Our success as a business depends on your complete satisfaction.
Contact form
Got a question or just want to chat?