Sku:

BR67192

Vendor: Amigo Foods Store
Sabor Mineiro Pimenta Malagueta 850 grs
Discover the fiery essence of Brazil with Sabor Mineiro's Pimenta Malagueta. This 850-gram bottle of authentic Brazilian hot pepper sauce is a culinary masterpiece, perfect for those who love to add a spicy kick to their dishes.
Key Features:
Authentic Brazilian Flavor: Made with high-quality Malagueta peppers, this delivers a robust, spicy flavor that's a staple in Brazilian cuisine.
Versatile Use: Enhance your meats, seafood, stews, or vegetables with this versatile sauce. It's also an ideal condiment for Brazilian dishes like feijoada and moqueca.
Perfect Heat Level: With a moderate to high heat level, Pimenta Malagueta offers a balanced spice that suits most palates.
Large Size: The generous 850-gram bottle is perfect for frequent use, catering to both home cooks and professional chefs.
Why Choose Sabor Mineiro Pimenta Malagueta? Sabor Mineiro is renowned for its commitment to authenticity and quality. Our Pimenta Malagueta is crafted using traditional Brazilian methods, ensuring an authentic experience with every spoonful.
Ideal for Spicy Food Lovers: Whether you're a fan of Brazilian cuisine or simply love spicy foods, these peppers are a must-try. It's an easy way to bring the vibrant flavors of Brazil to your kitchen.
Easy to Use: Just a small amount can transform your dishes, making it a versatile addition to your spice collection.
Order Yours Today! Elevate your culinary adventures with Sabor Mineiro Pimenta Malagueta. Order now and savor the authentic taste of Brazil!
View full details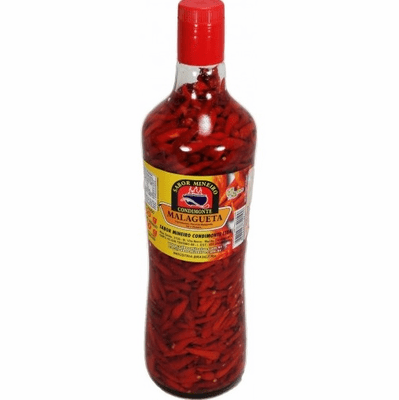 Sabor Mineiro Pimenta Malagueta 850 grs