Sku:

V1001

Vendor: Amigo Foods Store
Quaker FrescAvena 11.1 oz. Strawberry, Cinnamon or Vanilla
Introducing Quaker FrescAvena 11.1 oz. - Your Ultimate Morning Boost!
Elevate your breakfast game with Quaker FrescAvena, the perfect blend of nutrition and flavor packed into a convenient 11.1 oz. package. Start your day right with this wholesome, satisfying oatmeal drink that's sure to become your new breakfast favorite.
Key Features:
Premium Quality Oats: Quaker carefully selected the finest oats to create this FrescAvena, ensuring you get the best of nature's goodness in every spoonful.

Nutrient-Rich: Oats are known for their incredible health benefits. Quaker FrescAvena is a fantastic source of dietary fiber, keeping you full and satisfied until your next meal. Plus, it's rich in essential vitamins and minerals, providing you with the energy you need to conquer your day.

Easy to Prepare: Busy mornings? No problem! Quaker FrescAvena is quick and easy to prepare. Simply add 4 tablespoons of FrescAvena to 8 oz of milk, stir and enjoy!

Versatile Flavor: Quaker FrescAvena boasts a delightful, mild flavor that's perfect for customization. Choose between strawberry, cinnamon or vanilla. 

Satisfying Portions: This 11.1 oz. package ensures you have enough to enjoy for multiple mornings, making it a cost-effective and convenient breakfast solution.

Trusted Brand: Quaker is a household name known for its commitment to quality and taste. With FrescAvena, you can trust that you're getting the best oatmeal on the market.

Convenient Packaging: Easy zip closure for freshness.
Start your day off right with Quaker FrescAvena, and experience the perfect balance of nutrition and flavor. Whether you're looking for a quick and healthy breakfast option or a versatile base for your creative culinary experiments, this 11.1 oz. package is the perfect addition to your pantry.
Don't miss out on the opportunity to elevate your morning routine. Order your Quaker FrescAvena 11.1 oz. today and discover the ultimate breakfast experience that will leave you feeling energized and satisfied throughout the day!
View full details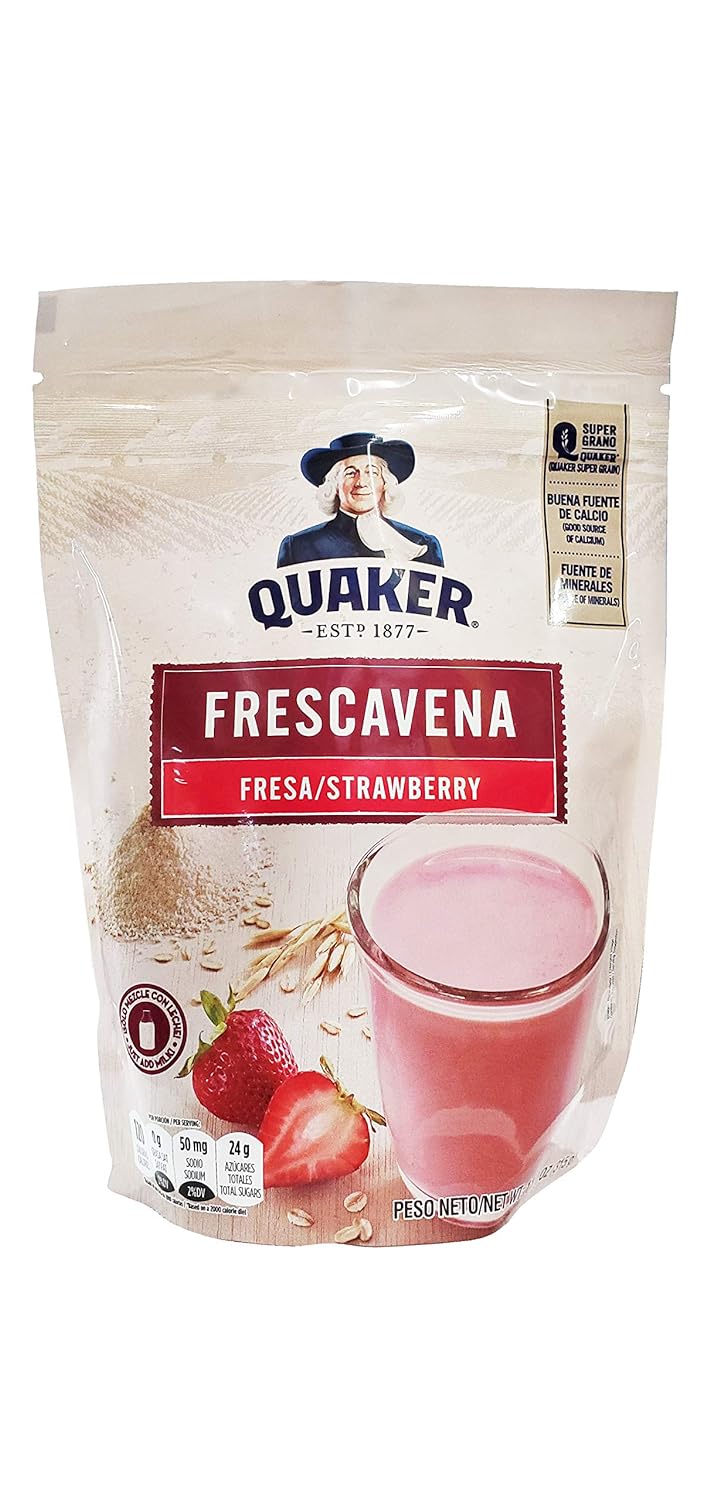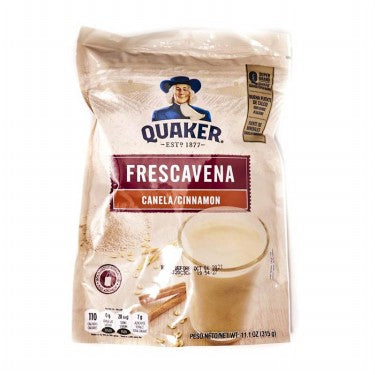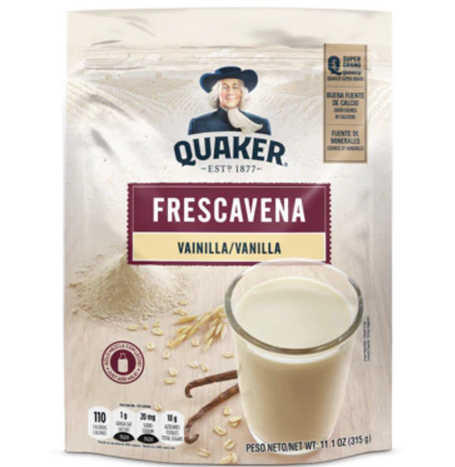 Quaker FrescAvena 11.1 oz. Strawberry, Cinnamon or Vanilla