Sku:
Vendor: Amigo Foods Store
Peru Chef Maiz Chulpe Corn 15 oz (425g)
Experience the authentic taste of Peru with Peru Chef's Maiz Chulpe! Harvested from the heart of the Andean mountains, their Maiz Chulpe brings to your table a time-honored Peruvian tradition. This unique variety of corn is renowned for its distinct flavor and crunchy texture.
Features:
Authentic Peruvian Corn: Maiz Chulpe is sourced directly from local farmers in Peru, ensuring the true flavor of the region.

Versatile Culinary Ingredient: Whether you're looking to create traditional Peruvian dishes or explore innovative recipes, Maiz Chulpe is a versatile ingredient that adds crunch and flavor to any dish.

Rich Nutritional Profile: Packed with fiber and essential nutrients, Maiz Chulpe is not just delicious but also beneficial for your health.
Serving Suggestions:
Roast them for a crunchy snack, blend into your soups for an added depth of flavor, or incorporate into your salads for a delightful texture. Let your culinary imagination roam free!
About Peru Chef:
With a deep-rooted love for Peruvian culinary treasures, Peru Chef is dedicated to bringing the essence of Peru to kitchens around the world. Their products are a celebration of tradition, flavor, and the rich cultural tapestry of this South American gem.
Rediscover the magic of Peru with every bite!
View full details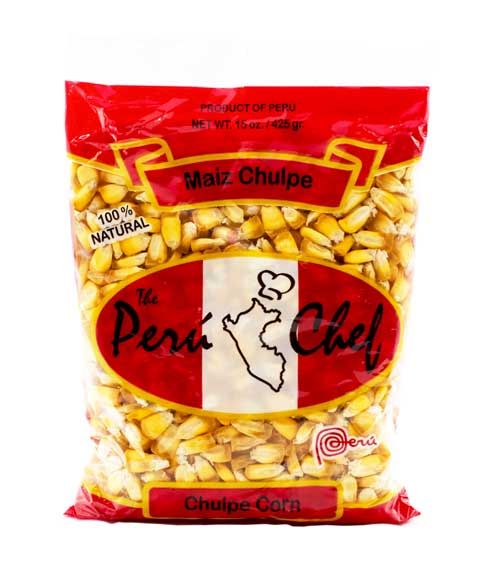 Peru Chef Maiz Chulpe Corn 15 oz (425g)