Sku:

CO9984

Vendor: Amigo Foods Store
NESTLE Cocosette Maxi Galleta Rellena De Coco 900 grs.(18 pieces of 50 grs.each) Cocosette Maxi from Nestle
Cocosette Maxi
from Nestle
Delicious Coconut Cream Filled Cookies
Nestle's Cocosette Maxi is an exquisite combination of a crunchy cookie wafer filled with rich coconut cream. Each box contains 18 pieces of 50 grs. Imported from Colombia.
In Stock & Ready To Ship From Miami. Freshness Guaranteed!
"My boyfriend brought me one of these home from work that his co-worker had brought in from Venezuela. I really love coconut and this was a delicious wafer treat, different than the chocolate and vanilla ones at the grocery stores here!"
- Anita
Buy Cocosette Maxi Today!
View full details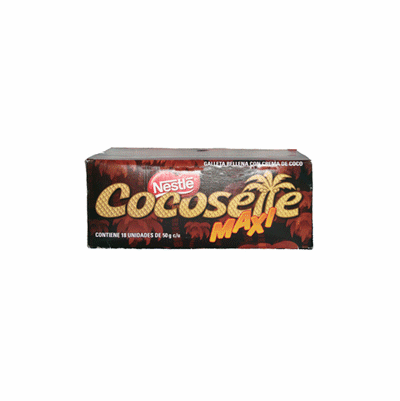 NESTLE Cocosette Maxi Galleta Rellena De Coco 900 grs.(18 pieces of 50 grs.each) Cocosette Maxi from Nestle