Sku:

PR402

Vendor: Amigo Foods Store
Malta India 6 Pack 8 oz. Cans
Discover the rich, authentic taste of Puerto Rico with Malta India - a delightful non-alcoholic beverage cherished by generations.
This 6-pack of 8 oz. cans offers a convenient way to enjoy a refreshing, malt-based drink that has become a cultural icon in Puerto Rican households.
Perfect for any occasion, Malta India is more than just a beverage; it's a taste of tradition.
Key Features:
Authentic Puerto Rican Flavor: Malta India captures the essence of Puerto Rican cuisine, offering a unique malt taste that is both sweet and robust.
Non-Alcoholic Delight: Ideal for all ages, this malt beverage provides a flavorful alternative to alcoholic drinks, making it perfect for family gatherings, picnics, and social events.
Convenient Packaging: The 6-pack of 8 oz. cans ensures that you always have a refreshing Malta India on hand, whether at home or on the go.
Versatile Drink: Enjoy it chilled straight from the can, or use it as a base for creative mocktails and smoothies, pairing wonderfully with various flavors.
Nutritious Choice: Malta India is more than just a tasty Puerto Rican drink; it's also a source of essential nutrients, making it a smart addition to your daily diet.
Why Malta India?
Choosing Malta India means indulging in a drink that's deeply rooted in Puerto Rican culture. It's not just about quenching your thirst; it's about experiencing a piece of Puerto Rico's rich heritage.
Perfect for those who appreciate authentic flavors and cultural experiences, Malta India is more than a beverage - it's a celebration of Puerto Rican spirit in every sip.
 Get Your Malta India 6-Pack Today!
Embrace the flavors of Puerto Rico with Malta India. Order now and take the first step in exploring the delightful world of non-alcoholic, malt-based beverages!
View full details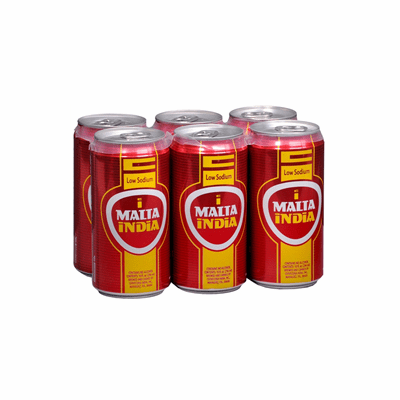 Malta India 6 Pack 8 oz. Cans