Sku:

SalsaLizano6Pack

Vendor: Lizano
Salsa Lizano 21 oz. 6-Pack
Salsa Lizano
Imported from Costa Rica
Salsa Lizano Is The Culinary Pride Of Costa Rica. A Sweet & Not Too Spicy Sauce, Salsa Lizano Is Commonly Found On Restaurant Tables Throughout Costa Rica.

Salsa Lizano Can Be Added To Almost Anything Your Heart Desires. We Use It Regularly To;
Drizzle On Eggs, French Fries etc.
Marinatine Steaks, Chicken & Fish
Prepare Gallo Pinto & Tamales
Need a Salsa Lizano Recipe?
View full details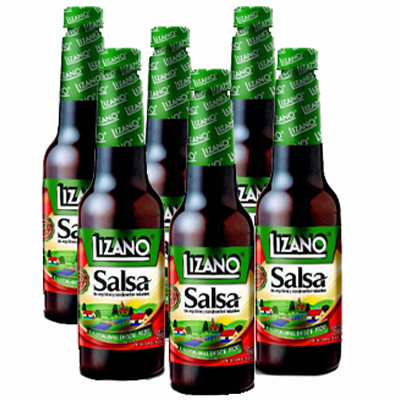 Salsa Lizano 21 oz. 6-Pack