Sku:

SalsaLizano3Pack

Vendor: Lizano
Lizano Salsa 21 oz. 3-Pack
Lizano Salsa
Fresh from Costa Rica
Pura Vida
Lizano Salsa is The Culinary Pride Of Costa Rica and rightfully so. Lizano Salsa is regularly used as a staple ingredient in Costa Rican restaurants. It has an addicting flavor which is making it a popular sauce here in the USA as well. Buy More, Save More!
Lizano Salsa Is Commonly Added to;
Drizzle On Eggs & Burgers
Marinatine Steaks, Chicken & Fish
Prepare Gallo Pinto & Tamales
Need a Lizano Salsa Recipe?
"Lizano Salsa brings every other condiment to it's knees. Instead of steak sauce, ketchup and the rest, Lizano Salsa is the best! Haha, I rhymed. I can't live or eat without Lizano Salsa!"
Jesse Fishkill, NY
View full details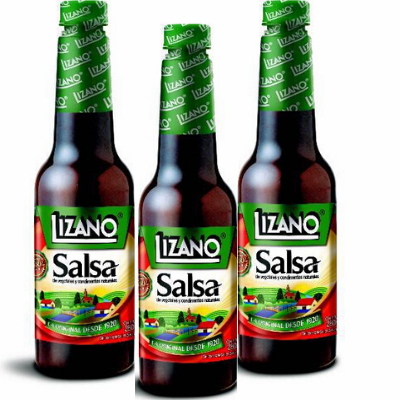 Lizano Salsa 21 oz. 3-Pack