Sku:

CB1838700002616

Vendor: Latitid Zero
Latitud Zero Puré de Malanga (Yautia) Mashed Malanga Bag 4.4oz - Makes 4 Portions
Elevate your culinary experience with the exotic flavors of Ecuadorian Latitud Zero's Puré de Malanga (Yautia) Mashed Malanga. This 4.4oz bag of pure delight is a gastronomic gem that will transport your taste buds to the heart of Ecuador, where the rich tradition of Latin American cuisine meets the convenience of modern living.
Unearth the Richness of Ecuadorian Malanga: Sourced from the lush lands of Ecuador, Latitud Zero Puré de Malanga (Yautia) Mashed Malanga is made from the finest malanga root, a tropical tuber renowned for its unique flavor profile and nutritional benefits. Malanga, often referred to as "yautia" in Latin America, boasts a sweet, earthy taste with subtle nutty undertones. It's a versatile ingredient that has been cherished in Ecuadorian kitchens for generations.
Handcrafted Perfection: Each bag of Ecuador Latitud Zero Puré de Malanga is a testament to our commitment to quality and authenticity. Meticulously handcrafted, our mashed malanga is prepared using traditional Ecuadorian methods that preserve the natural essence of this root vegetable. The result is a velvety, smooth texture that effortlessly melts in your mouth.
Nutritional Powerhouse: Malanga is not only a culinary delight but also a nutritional powerhouse. Packed with dietary fiber, vitamins, and minerals, it's a wholesome addition to your diet. Whether you're seeking to incorporate more plant-based foods or exploring gluten-free options, Puré de Malanga is the perfect choice.
Endless Culinary Possibilities: Versatility is the hallmark of Ecuador Latitud Zero Puré de Malanga. Use it as a delectable side dish, a creamy soup base, or as a creative ingredient in various recipes. Elevate your culinary creations with the exotic flavors of Ecuador, adding depth and character to your favorite dishes.
Sealed for Freshness:  This bag is thoughtfully designed to ensure maximum freshness and convenience. It's perfect for busy households, adventurous foodies, and anyone who craves a taste of Ecuador at a moment's notice. The resealable bag keeps the malanga pure and fresh, ready to enhance your culinary adventures whenever inspiration strikes.
Discover the Taste of Ecuador, Wherever You Are: Ecuador Latitud Zero Puré de Malanga (Yautia) Mashed Malanga is your passport to the vibrant flavors of Ecuador. Whether you're a seasoned chef or an enthusiastic home cook, this product will transport you to the equatorial paradise of Ecuador, right in your own kitchen.
Indulge in the irresistible taste of Ecuador with Latitud Zero Puré de Malanga (Yautia) Mashed Malanga. Elevate your dishes, tantalize your taste buds, and savor the essence of Ecuador in every bite. Order your bag today and embark on a culinary journey like no other!
View full details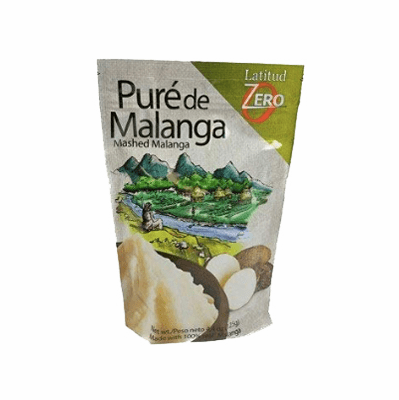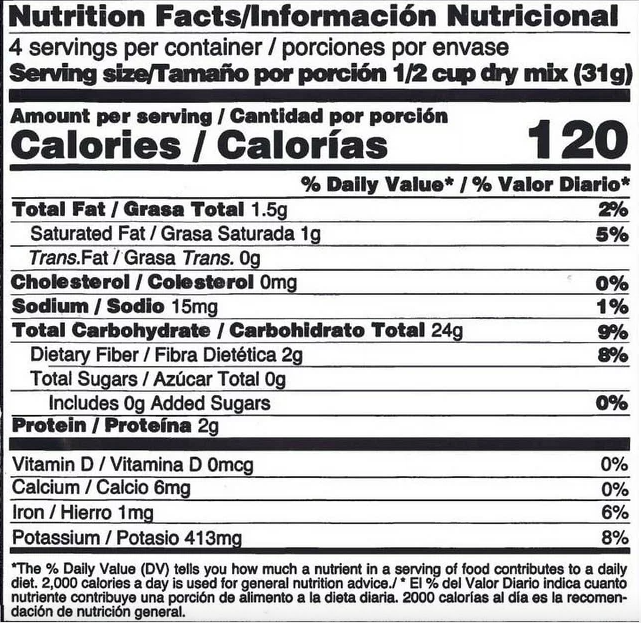 Latitud Zero Puré de Malanga (Yautia) Mashed Malanga Bag 4.4oz - Makes 4 Portions