Sku:

SP99876

Vendor: Amigo Foods Store
La Estepeña Polvoron Tradicional Calidad Suprema 650 grs. - 24.69 oz
La Estepeña Polvoron Tradicional Calidad Suprema 650 grs. - 24.69 oz!
Indulge in the exquisite flavors of Spain with La Estepeña's Polvoron Tradicional, a true masterpiece of traditional Spanish confectionery.
Crafted with the utmost care and using premium ingredients, this 650 gram (24.69 oz) box of goodness containing 24 polvorones is a delightful treat for your taste buds.
La Estepeña has been perfecting the art of creating delicious polvorones for generations, and their commitment to quality shines through in every bite.
These crumbly, melt-in-your-mouth shortbread cookies are a beloved classic in Spain, and they have earned their place in the hearts of dessert enthusiasts worldwide.
Each polvoron is lovingly made with the finest ingredients, including toasted flour, sugar, and top-quality almonds. The result is a delicate and buttery confection that's simply irresistible.
Whether you savor them with your morning coffee, share them with friends and family, or enjoy them as a sweet snack throughout the day, La Estepeña Polvoron Tradicional is the perfect choice.
The 650 gram (24.69 oz) size ensures that you'll have plenty of these delectable treats to enjoy or share, making it an excellent choice for the holidays, special occasions, or simply as a well-deserved indulgence.
Don't miss the opportunity to experience the supreme quality and rich tradition of La Estepeña Polvoron Tradicional.
Order your box today and transport your taste buds to the sunny landscapes of Spain.
View full details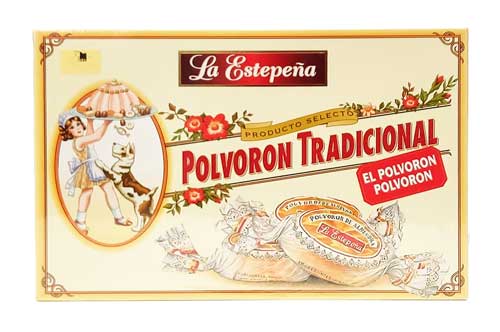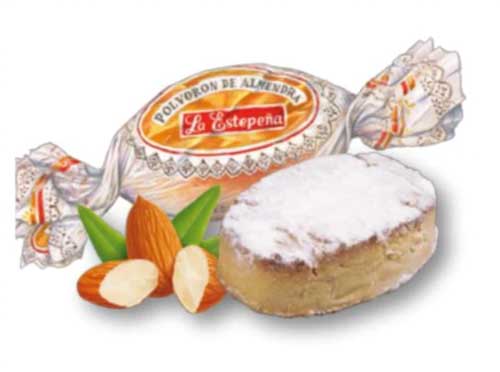 La Estepeña Polvoron Tradicional Calidad Suprema 650 grs. - 24.69 oz