Sku:

SP8410282201095

Vendor: La Estepena
La Estepeña Polvoron Tradicional 250g
Indulge in the rich, traditional taste of Spain with La Estepeña Polvorón Tradicional, a premium selection of Spanish shortbread cookies. Each 250g pack contains 9 individually wrapped polvorones, ensuring freshness and convenience for every indulgent moment.
Key Features:
Authentic Spanish Flavor: Crafted following time-honored recipes from Spain, these polvorones offer an authentic taste of Spanish culinary heritage.
Individually Wrapped for Freshness: Each polvorón is individually wrapped, preserving their delicate texture and rich flavor.
Premium Quality Ingredients: Made with the finest ingredients, including premium flour, sugar, and almonds, to deliver a melt-in-your-mouth experience.
Perfect for Sharing: With 9 cookies per pack, they are ideal for sharing with family and friends during holidays, celebrations, or as a special treat.
Versatile Delight: Enjoy them with a cup of coffee, as a dessert, or as a snack – these polvorones are versatile enough for any occasion.
Each bite of these soft, crumbly shortbread cookies transports you to the vibrant streets of Spain. Made using a traditional recipe that has been cherished for generations, these polvorones are a testament to the rich culinary culture of Spain.
Perfect for gifting, sharing, or savoring by yourself, La Estepeña Polvorón Tradicional is more than just a cookie – it's a celebration of Spanish tradition and taste.
Order now and enjoy the rich, buttery goodness of these traditional Spanish cookies.
View full details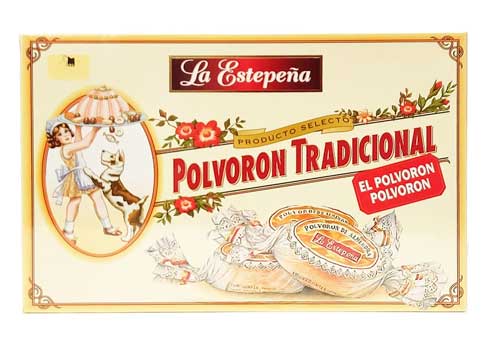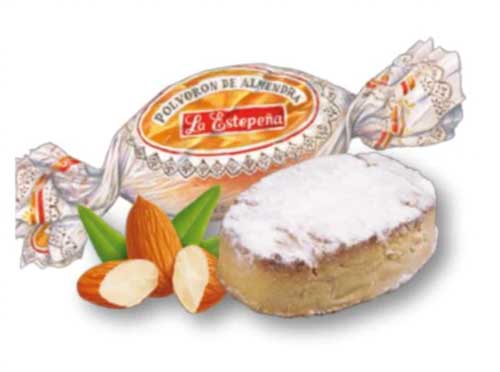 La Estepeña Polvoron Tradicional 250g