Sku:

SP5541

Vendor: La Estepena
La Estepeña Hojaldradas (Puff Pastries) Net.Wt 400 g
Discover the delicious magic of La Estepeña Hojaldradas (Puff Pastries)! These exquisite puff pastries will transport you to a world of unparalleled flavor and texture. Crafted with the utmost skill and care, these hojaldradas are the perfect accompaniment for your special moments.
Each bite of these hojaldradas is a masterpiece of pastry. The crispy texture and delicacy of their interior will make you fall in love at first bite. 
La Estepeña takes pride in using the freshest and highest-quality ingredients in the making of their products, and these hojaldradas are no exception. Each package is a testament to La Estepeña's commitment to culinary excellence.
Perfect for accompanying your morning coffee, serving as dessert at an elegant dinner, or simply indulging yourself, these hojaldradas are versatile and delightful on every occasion. Plus, their 400g presentation makes them ideal for sharing with friends and family at gatherings and celebrations.
Seize the opportunity to enjoy La Estepeña Hojaldradas (Puff Pastries) and let yourself be seduced by their unique flavor. Elevate your special moments with the magic of perfectly baked and expertly prepared puff pastry. Don't wait any longer to add this exquisite product to your shopping cart and make each day a little more special. You won't regret trying these delicious hojaldradas from La Estepeña!
View full details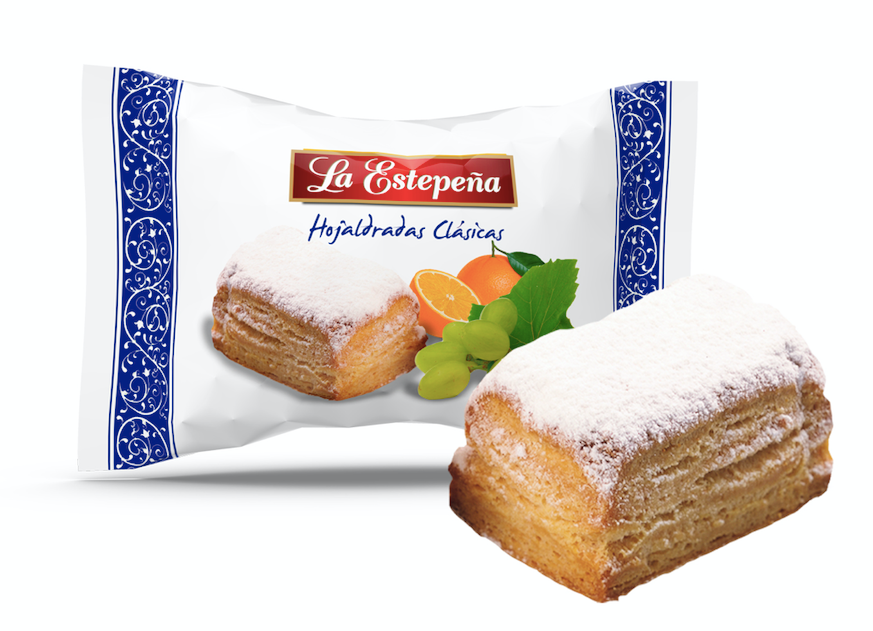 La Estepeña Hojaldradas (Puff Pastries) Net.Wt 400 g