Sku:
Vendor: Amigo Foods Store
José Garrigós Figuritas Mazapán 7 oz
José Garrigós Marzipan Figurines - A Delicious Spanish Delight
Indulge in the exquisite taste of José Garrigós Figuritas Mazapán, a delightful Spanish treat that combines tradition, craftsmanship, and irresistible flavor. Crafted with passion and expertise, these marzipan figurines are a true culinary masterpiece that will transport your taste buds to the heart of Spain.
Each figurine is lovingly handcrafted by skilled artisans, using only the finest ingredients. Ground almonds are carefully blended with sugar to create a smooth and sweet marzipan dough, which is then skillfully shaped into intricate figurines that pay homage to Spanish culture and traditions. 
The texture of José Garrigós Mazapán Figuritas is incredibly soft and velvety, making them a pleasure to savor. As you take your first bite, you'll experience the rich almond flavor that's perfectly balanced with just the right amount of sweetness. It's a taste that lingers on your palate, leaving you craving for more.
These marzipan figurines are not only a treat for your taste buds but also a feast for the eyes. José Garrigós takes great pride in the artistry of their creations.
Whether you're gifting them to a loved one or enjoying them yourself, José Garrigós Figuritas Mazapán are a symbol of quality, tradition, and the warmth of Spanish culture. They are perfect for special occasions, celebrations, or simply to satisfy your sweet cravings.
Order your box of José Garrigós Marzipan Figurines today and experience the magic of Spain in every bite. Share these delectable treats with friends and family, and create unforgettable moments filled with the taste of authentic Spanish marzipan craftsmanship. ¡Buen provecho! (Enjoy your meal!)
*Supreme Quality
*Gluten Free
View full details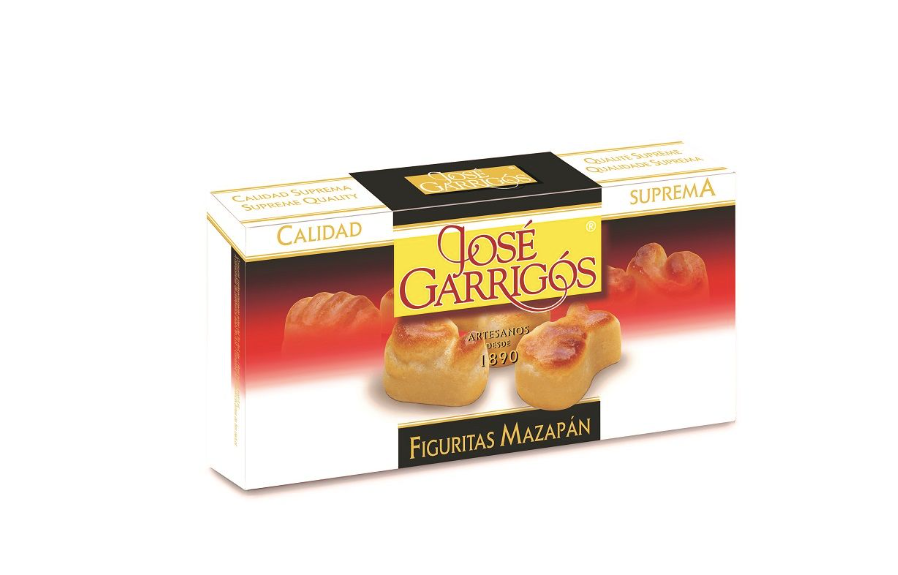 José Garrigós Figuritas Mazapán 7 oz