Sku:

SP8821

Vendor: Amigo Foods Store
El Almendro Torta Imperial 200 grs (7 oz.)
Indulge in the exquisite taste of Spain with El Almendro's Torta Imperial, a 200-gram (7 oz) slice of heaven that brings the authentic flavor of Spanish tradition right to your palate.
Made with the finest Mediterranean almonds, this luxurious treat is not just a dessert; it's an experience.
Crafted by El Almendro, a brand synonymous with quality and tradition since 1883, the Torta Imperial is a testament to their commitment to excellence. Each torta is a rich mosaic of select almonds, carefully roasted and caramelized to perfection, then pressed into a thin, round, crunchy layer that's both irresistible and unforgettable.
Key Features:
Authentic Spanish Recipe: Enjoy a traditional recipe that has been celebrated in Spain for generations, providing a genuine taste of Spanish heritage.
Premium Mediterranean Almonds: Made with high-quality almonds sourced from the sun-kissed groves of the Mediterranean, known for their superior flavor and texture.
Perfectly Caramelized: Each almond is caramelized with precision, ensuring a sweet, deep flavor that complements the nutty crunch.
Celebratory and Versatile: Ideal for festive occasions like Chrismas and New Years, this torta can be savored on its own, paired with a cup of coffee, or enjoyed as a sophisticated end to a meal.
Conveniently Packaged: The 200g (7 oz) package ensures freshness and makes it an ideal size for gifting or sharing with friends and family.
Usage Tips:
Break into shards and sprinkle over ice cream or yogurt for a delightful crunch.
Serve alongside a cheese platter for a savory-sweet contrast that is sure to impress.
Enjoy as an elegant snack that pairs wonderfully with sherry or a robust red wine.
Whether you're seeking a gourmet snack, a unique Spanish dessert option, or the perfect gift for the food enthusiast in your life, El Almendro Torta Imperial is a choice that embodies the passion and spirit of Spain.
Order now and savor the crunch of tradition with every bite!
View full details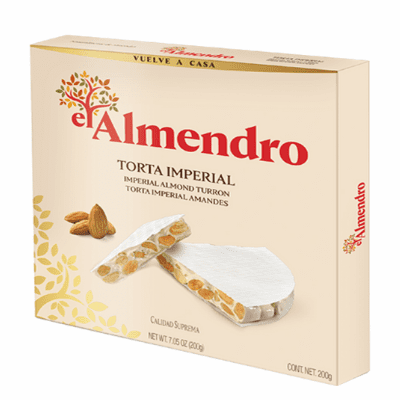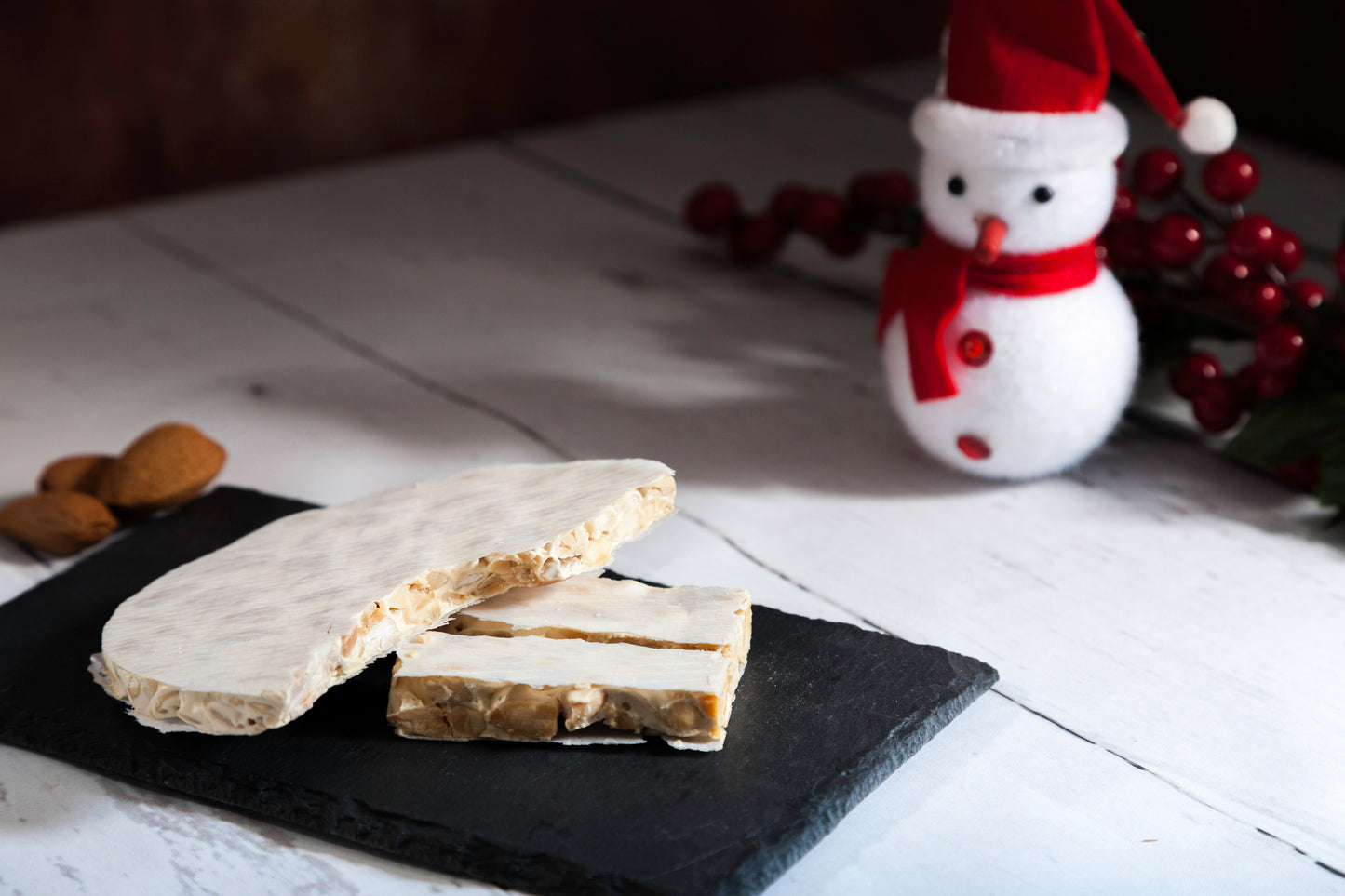 El Almendro Torta Imperial 200 grs (7 oz.)