Sku:
Vendor: Amigo Foods Store
Chocolate Corona Tradicional 17.6 oz (500g) Resealable Bag
Experience the deep-rooted traditions of Colombian cocoa with Colombian Corona Chocolate Traditional. Nestled within a 17.6 oz resealable bag, this chocolate promises a journey of flavor that takes you straight to the heart of Colombia's lush cocoa plantations.
Key Features:
Authentic Colombian Taste: Crafted from the finest Colombian cocoa beans, this chocolate embodies the unique flavor profiles of the region, renowned for its rich, robust cocoa.

20 Single Servings: This packaging ensures you get consistent flavor and quality with every serving, each one a testament to the luxurious texture and profound taste of Colombian cocoa.

Resealable Bag: Designed for freshness and convenience, the resealable bag safeguards the chocolate's taste and texture, allowing for multiple indulgent moments.

Time-Honored Recipe: The essence of Colombian chocolate-making traditions is captured in every bite, delivering an authentic experience.

Multipurpose Delight: Perfect for snacking, baking, or crafting gourmet beverages. Its versatile nature caters to all chocolate-related desires.
Tasting Notes:
Prepare for a delightful dance of flavors on your palate. The rich cocoa is accompanied by subtle fruity undertones and a hint of nuttiness, characteristic of Colombian cocoa beans. The creamy texture ensures a melt-in-the-mouth sensation, making every moment memorable.
Storage Instructions:
To savor its original richness, store in a cool, dry place away from sunlight. Utilize the resealable feature to ensure lasting freshness after every opening.
View full details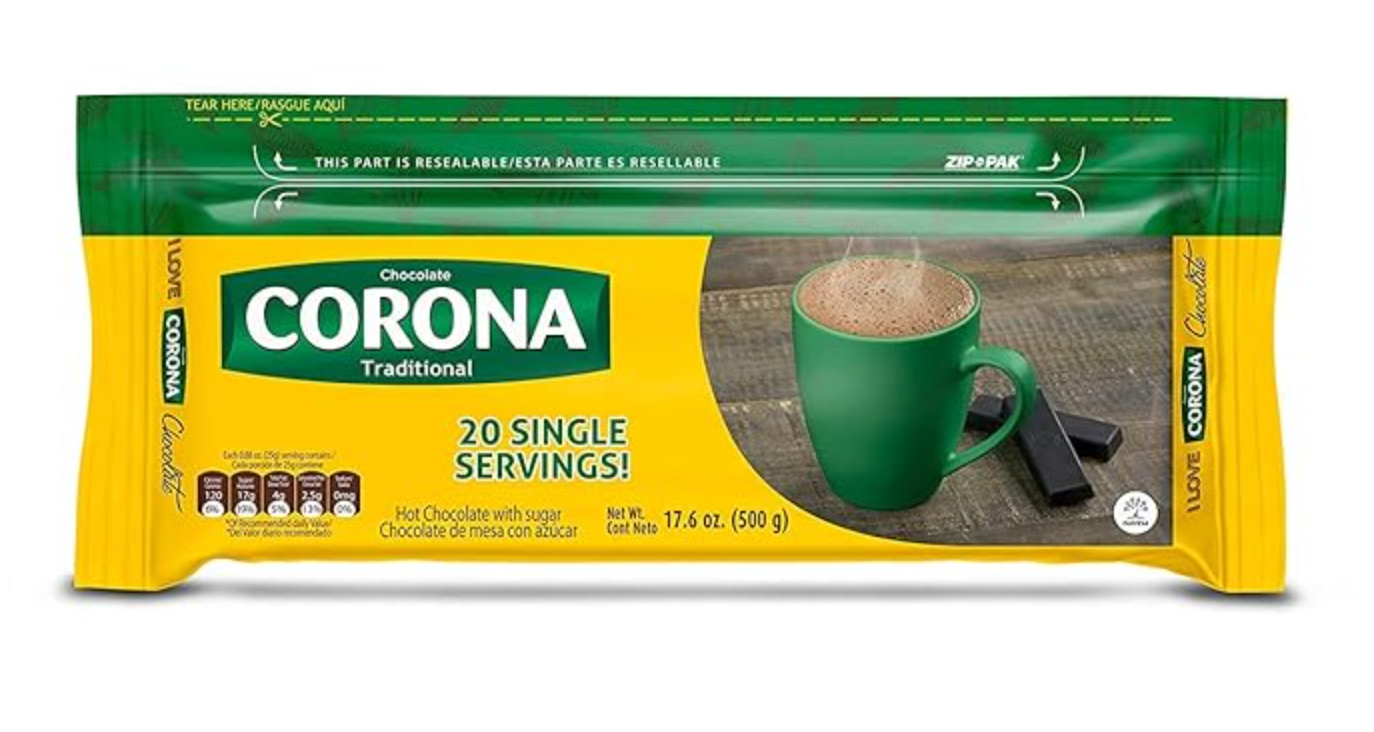 Chocolate Corona Tradicional 17.6 oz (500g) Resealable Bag