Sku:
Vendor: Amigo Foods Store
Castillo De Jijona Pan De Cádiz, 7 oz
Castillo De Jijona Pan De Cádiz, 7 oz
Transport your taste buds to the heart of Spain with this exquisite Castillo De Jijona Pan De Cádiz, a true culinary treasure in a convenient 7-ounce package. Crafted with passion and tradition, this delicacy is a delightful fusion of flavors and textures that will elevate your snacking experience to new heights. This traditional Christmas specialty is made with a marzipan base and filled with glazed fruit.
Key Features:
Authentic Spanish Heritage: Hailing from the historic town of Jijona in Spain, this Pan De Cádiz is a genuine representation of Spanish gastronomy. It embodies the rich culinary traditions of the region, bringing a piece of Spain directly to your table.

Melt-in-Your-Mouth Texture: Each bite of this delightful treat unveils a soft, chewy, and slightly crumbly texture that effortlessly melts in your mouth. It's a sensory journey that will have you savoring every moment.

Sweet Almond Aroma: The Castillo De Jijona Pan De Cádiz is generously infused with the sweet aroma of high-quality almonds. The nutty fragrance tantalizes your senses and sets the stage for a memorable tasting experience.

Hints of Citrus and Honey: Complementing the almond's sweetness, this delicacy features subtle notes of citrus and honey. The harmonious blend of flavors is a testament to the careful craftsmanship that goes into each and every piece.

Perfect for Sharing: Whether you're hosting a Spanish-themed soirée or simply indulging in a personal treat, our 7-ounce package is ideal for sharing with loved ones or savoring on your own.

Versatile Usage: The Castillo De Jijona Pan De Cádiz is not just a snack – it's a versatile ingredient. Crumble it over desserts, pair it with cheese and wine, or enjoy it with a cup of coffee or tea for a delightful afternoon pick-me-up.

Exceptional Quality: Crafted with the finest ingredients and time-honored techniques, this Spanish classic is a testament to quality and dedication.

Packaged for Freshness: Castillo de Jijona's 7-ounce package is designed to keep your Pan De Cádiz fresh and ready to enjoy. It's sealed to preserve the flavors and aromas until you're ready to embark on your Spanish culinary adventure.
Experience the taste of Spain like never before with Castillo De Jijona Pan De Cádiz. Whether you're a seasoned connoisseur of Spanish cuisine or new to its delights, this exceptional treat promises to captivate your senses and leave a lasting impression. Elevate your snacking experience with the exquisite flavors and heritage of Jijona, right at your fingertips. Order yours today and embark on a gastronomic journey through Spain's culinary history!
*Supreme Quality
View full details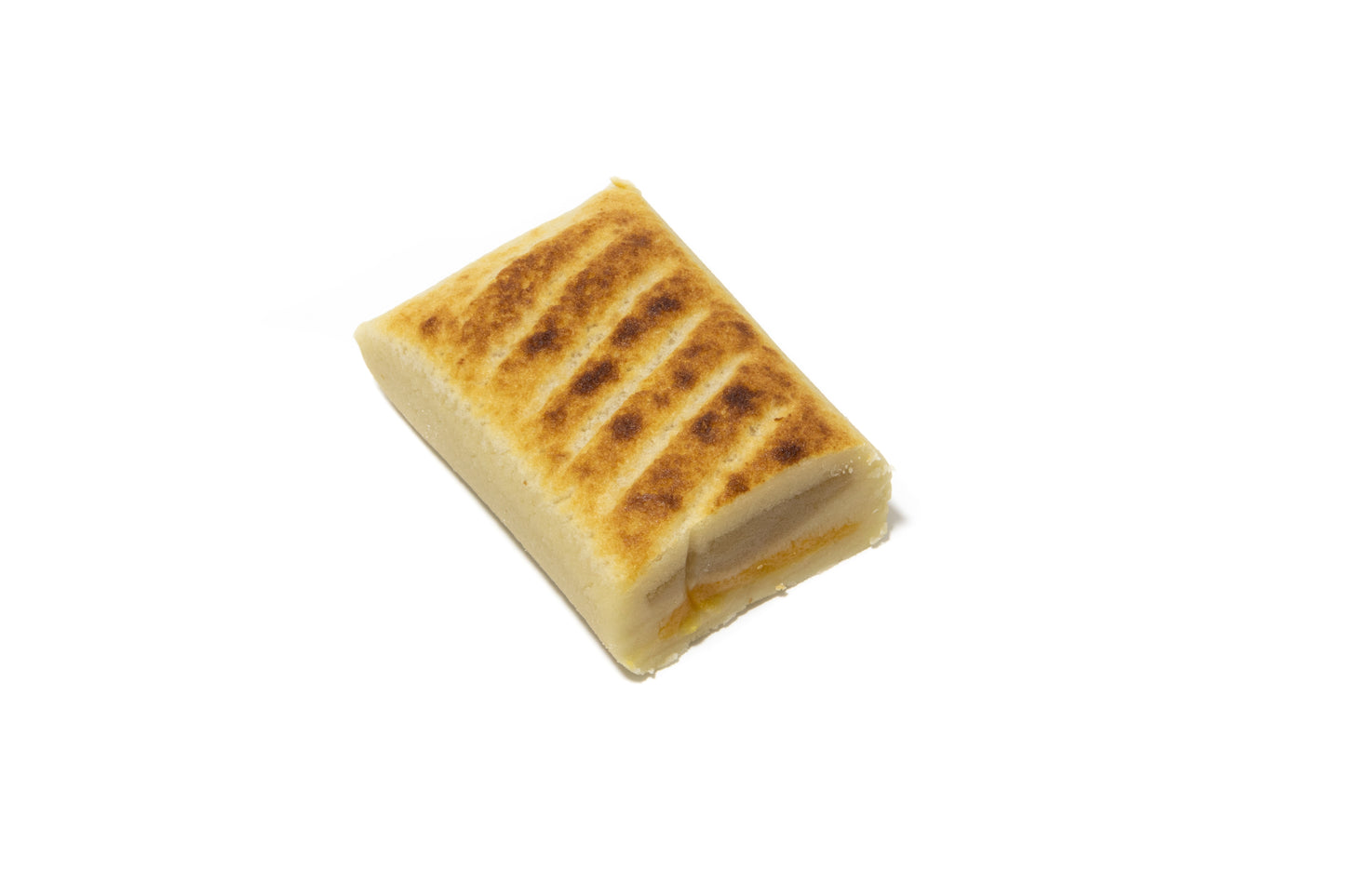 Castillo De Jijona Pan De Cádiz, 7 oz