Sku:

SP6718

Vendor: Castillo de Jijona
Castillo De Jijona Torta Imperial de Almendra (Alicante) Calidad Suprema 200 grs. (7oz.)
Spanish Castillo De Jijona Torta Imperial de Almendra (Alicante) Calidad Suprema - a supreme treat for almond lovers! This exquisite delicacy weighs 200 grams (7 ounces) and promises a culinary experience like no other.
Crafted in the picturesque region of Alicante, Spain, this Torta Imperial de Almendra is a testament to the rich Spanish tradition of almond-based sweets. With its supreme quality and delectable flavor, it's the perfect choice for those seeking an authentic taste of Spain.
Made with the finest almonds, this torta is a heavenly blend of roasted almonds, honey, and spices. Its unique texture is both crumbly and creamy, creating a symphony of flavors and a melt-in-your-mouth sensation. Whether you savor it on its own, pair it with a glass of wine, or use it as a delightful dessert topping, this torta will elevate your culinary adventures to new heights.
Our Castillo De Jijona Torta Imperial de Almendra is not only a treat for your taste buds but also a visual delight. Whether you're gifting it to a loved one or indulging in its sweet charm yourself, this torta is sure to leave a lasting impression.
Packed with rich almond goodness, this product is not only a delightful treat but also a source of essential nutrients. Almonds are known for their heart-healthy fats, protein, and fiber, making this torta a guilt-free indulgence.
Don't miss the chance to experience the essence of Alicante's culinary heritage. Order your Spanish Castillo De Jijona Torta Imperial de Almendra (Alicante) Calidad Suprema today and savor the supreme quality and flavor that this exquisite creation has to offer. Elevate your taste buds to a new level of satisfaction with every bite of this almond delight!
View full details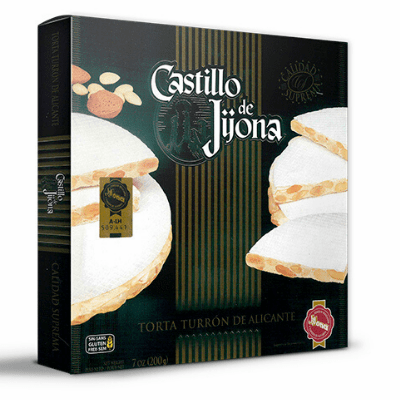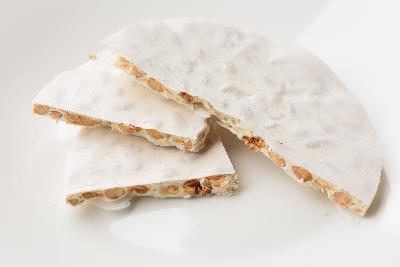 Castillo De Jijona Torta Imperial de Almendra (Alicante) Calidad Suprema 200 grs. (7oz.)