Sku:

belmont-purple-corn-drink-chicha-morada

Vendor: Belmont
Belmont Chicha Morada (Purple Corn Drink) NET WT 33.8oz
Transport your senses to the heart of the Andes with authentic Belmont Chicha Morada. Crafted from the finest purple corn grown in the sun-drenched fields of Peru, this traditional drink has been beloved by generations for its rich flavor and vibrant hue. With a unique blend of natural ingredients, Belmont Chicha Morada offers a sweet and tangy profile with subtle hints of cinnamon, clove, and zesty citrus.
Features:
Authentic Peruvian Recipe: Experience the genuine taste of Chicha Morada as enjoyed in Peruvian households for centuries.

All-Natural Ingredients: Made from high-quality purple corn, infused with a mix of fresh fruits and aromatic spices.

Rich in Antioxidants: Purple corn is renowned for its high anthocyanin content, promoting overall well-being and health.

Refreshing Taste: Perfectly balanced sweet and tangy notes make it an ideal thirst quencher for any time of the day.

Ready-to-Drink: Conveniently bottled for immediate enjoyment. Serve chilled or over ice, and garnish with a slice of pineapple or a sprig of mint for an added touch.
Serving Suggestions:
For a traditional experience, pair with Peruvian dishes like ceviche or lomo saltado. It can also be used as a base for inventive cocktails or mocktails, adding a colorful twist to your beverage lineup.
Storage Instructions:
Keep in a cool, dry place. Refrigerate after opening and consume within 5 days for best taste.
---
Discover the magic of Peru in every sip with Belmont Chicha Morada – a refreshing journey of taste and tradition.
View full details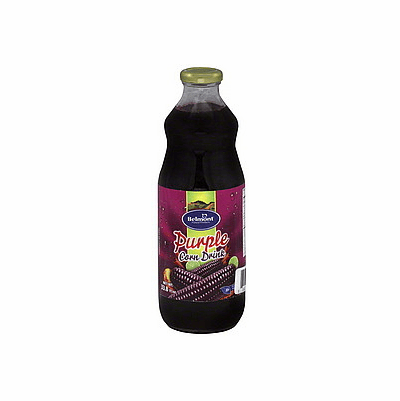 Belmont Chicha Morada (Purple Corn Drink) NET WT 33.8oz