Sku:

S84103

Vendor: Amigo Foods Store
1880 Sauteed Marcona Almonds Almendra Marcona Frita Net Wt 4.23 oz
Spanish 1880 Sauteed Marcona Almonds - Almendra Marcona Frita, a true culinary delight that brings the flavors of Spain to your table. With a net weight of 4.23 ounces, this exquisite treat is perfect for snacking, entertaining, or adding a touch of Spanish flair to your dishes.
1880 Almendra Marcona Frita almonds are a gourmet's dream come true. These premium Marcona almonds are hand-selected for their exceptional quality and flavor. Marcona almonds are known for their rounder, plumper shape and sweet, buttery taste, making them the perfect base for sautéing.
The sautéing process elevates these almonds to a whole new level of deliciousness. They gently cook them in just the right amount of high-quality Spanish olive oil to achieve a perfect balance of crispy texture and rich, nutty flavor. The result is an irresistible combination of crunchiness and savory goodness that will tantalize your taste buds.
Whether you enjoy them as a wholesome snack, pair them with your favorite cheese and wine, or incorporate them into your culinary creations, these sautéed Marcona almonds will surely impress. They add a delightful Mediterranean touch to salads, pastas, and tapas, enhancing your dishes with their unique character and taste.
Packed with heart-healthy fats, vitamins, and minerals, these Spanish 1880 Sauteed Marcona Almonds are not only a treat for your palate but also a nutritious choice. Their natural richness and authentic Spanish flavor will transport you to the sun-drenched orchards of Spain with every bite.
The Spanish 1880 Sauteed Marcona Almonds - Almendra Marcona Frita is a must-have for food enthusiasts and anyone looking to elevate their culinary experience. Indulge in the taste of Spain and elevate your snacking and cooking game with these exquisite sautéed Marcona almonds. Order yours today and savor the essence of Spanish cuisine in every delightful crunch.
View full details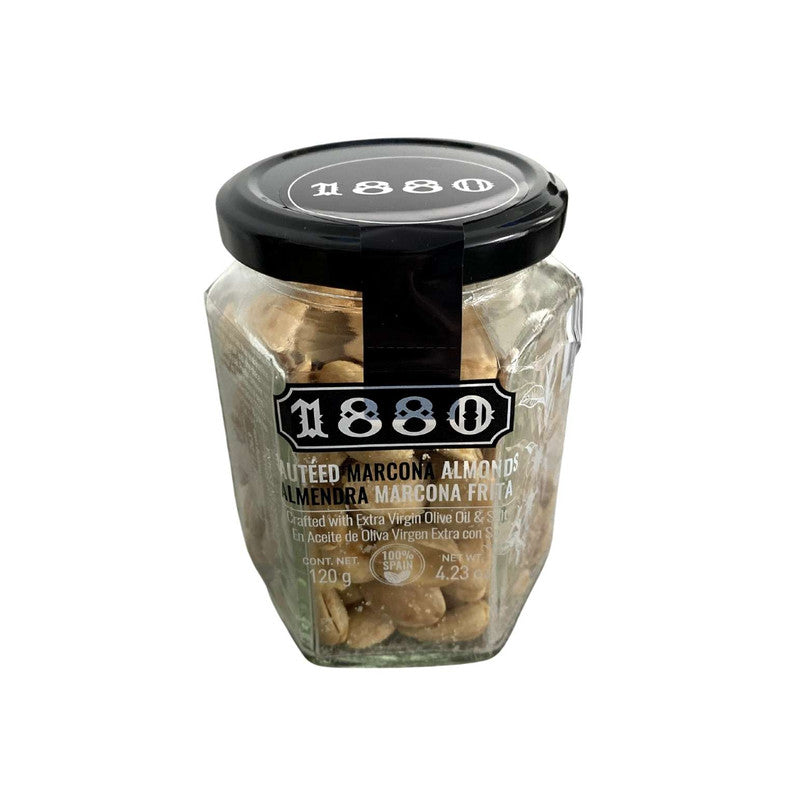 1880 Sauteed Marcona Almonds Almendra Marcona Frita Net Wt 4.23 oz