Sku:

BR5554

Vendor: Pilao
Café Pilão Reserva Especial 500 grs
Cafe Pilao
Reserva Especial
Brazilian Coffee At It's Best
Fresh Cafe Pilao Reserva Especial Coffee Shipped To Your Home Or Office. Easy Online Ordering & Fast Delivery!
Cafe Pilao Special Reserve is a medium bodied ground roasted coffee, with its own unique flavor and aroma. Made from the finest coffee beans in Brazil, Pilao carefully selects from the top planting regions throughout Brazil to create this very special blend. In Stock & Ready To Ship From Miami.
FRESHNESS GUARANTEED!
"We've had requests to add this very special coffee to our online offering and we are proud to make it available to our loyal customers."
- Jorge Garcia Amigofoods President
View full details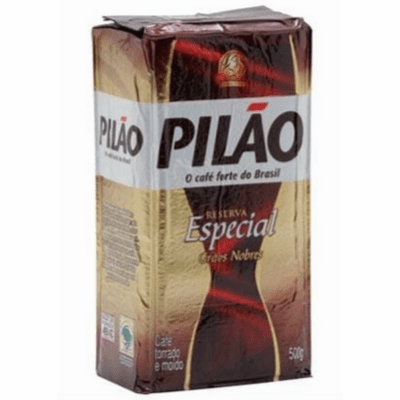 Café Pilão Reserva Especial 500 grs